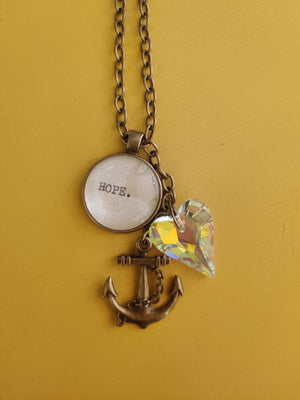 Hope - To order
Hebrews 6:19-20
And now we have run into his heart to hide ourselves in his faithfulness. This is where we
find his strength and comfort, for he empowers us to seize what has already
been  established ahead of time—an unshakable hope!
We have this certain hope like a strong, unbreakable anchor holding our
souls to God himself. Our anchor of hope is fastened to the mercy seat in the heavenly
realm beyond the sacred threshold, and where Jesus, our forerunner, has gone in before
us. He is now and forever our royal Priest.