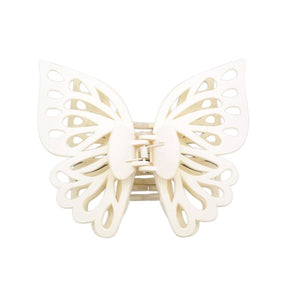 Red Cuckoo Butterfly Hair Claw Clip
Accentuate your stylishly chic look with this Red Cuckoo Butterfly Cream Hair Claw Clip. This luxuriously crafted hair accessory features a stunning butterfly cream finish, perfect for adding a touch of elegance and sophistication. Make a statement and show off your unique sense of style with this exquisite hair claw clip.
Dimensions: 13.7cm x 9.8cm x 3.7cm
Also available in pink.