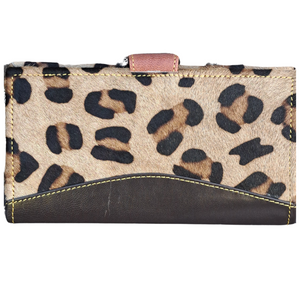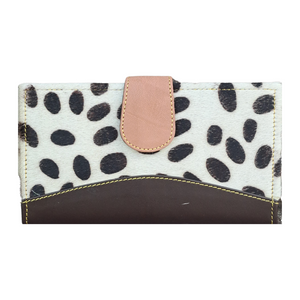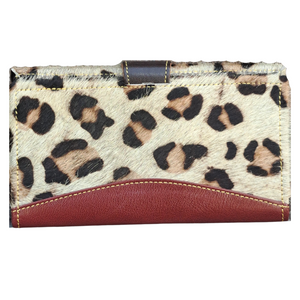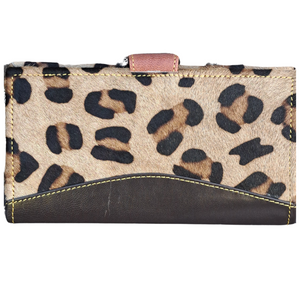 LEATHER ANIMAL PRINT PURSE (3 styles)
These one of a kind, statement purses are made with real leather and are handcrafted in India using eye-catching pieces of offcuts destined for landfill, helping support over 80 families whilst continuing to reduce waste. Skilled craftsmen and women create beautiful and individual sustainable pieces.
A fold over purse design with many card slots. These purses also feature multiple compartments and a zip pocket.
Measurements: approx 17cm by 10cm.