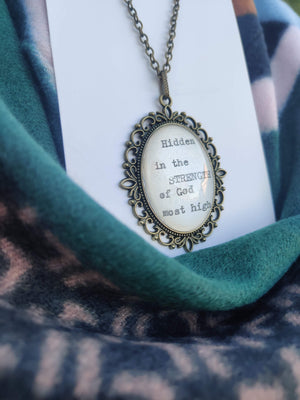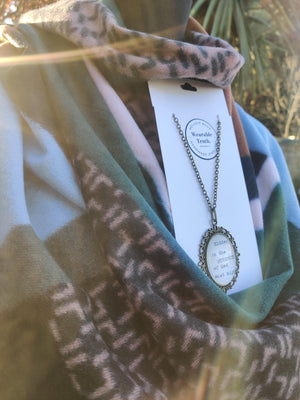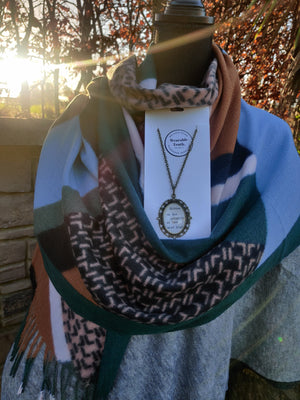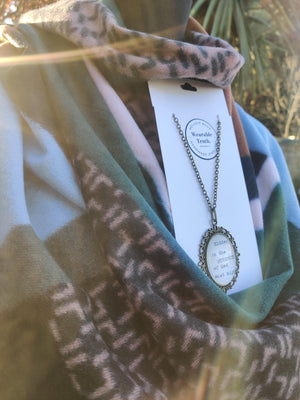 Psalm 91 necklace - To order
"When you abide under the shadow of Shaddai,[a]
    you are hidden[b] in the strength of God Most High.
  He's the hope that holds me and the stronghold to shelter me,
    the only God for me, and my great confidence." Psalm 91 v 1&2
In these days, its good to know that day by day we are hidden in God's strength. This handmade necklace is a daily reminder of that. 
Bronze coloured ornate framed pendant, approximately 40mm long.
Message typed with a vintage typewriter on to a shimmery cream background.
Hung on a fine chain in bronze. Length of chain approx. 36cm.
This would make a beautiful gift for a friend or a little treat for yourself!