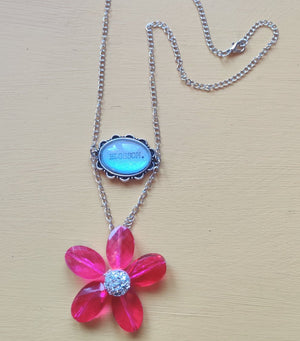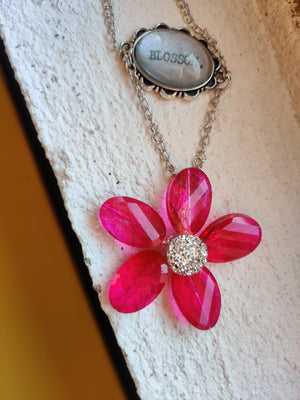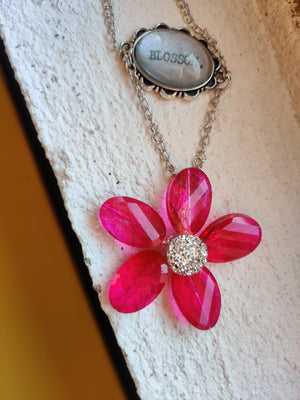 Blossom - To order
Handwired crystal flower with diamante sparkly centre hanging from typewritten pendant on silver plated chain.
BLOSSOM
Hosea 14:4-6
The Lord says,
"I will bring my people
back to me.I will love
them with all my heart;
no longer am I angry
with them, i will be to
the people of Israel
like rain in a dry land.
They will blossom like
flowers;
they will be firmly
rooted like the trees of
Lebanon.They will be
alive with new growth,
and beautiful like olive
trees. They will be
fragrantlike the cedars
of Lebanon."