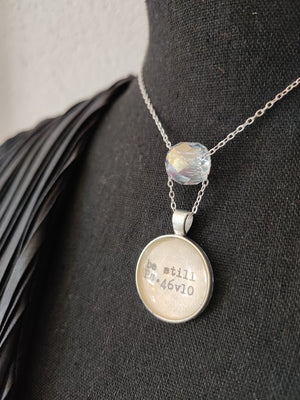 Be Still - To order
Type-written pendant
Silver plated chain
What a beautiful gift!
* Please note that my order book is closed for Christmas jewellery orders, and any order placed in December 2023 will be made before the end of January 2024.
* Please also note that due to the handmade nature of the pieces, they are not made to be an exact copy of the picture. Some slight variations in chain, crystal etc may occur.