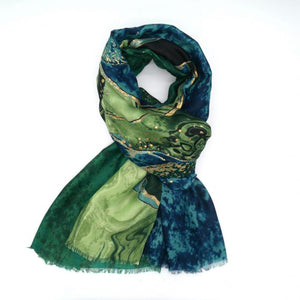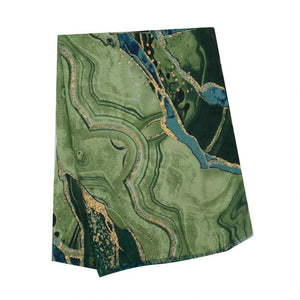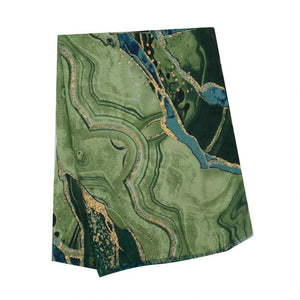 Red Cuckoo Gold Flow Marbled Scarf (Green)
Wrap your neck in luxurious elegance with the Gold Flow Marbled Scarf. This lively scarf is crafted from lush fabric and features radiant green & metallic gold hues, perfect for brightening up any ensemble. Its soft, yet textured construction makes it an ideal accessory for bringing a sophisticated touch to your look.
A beautiful gift!
Also available in blue.