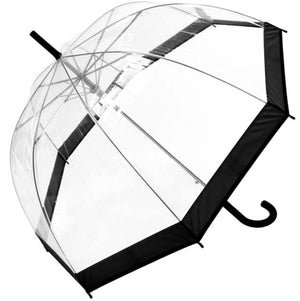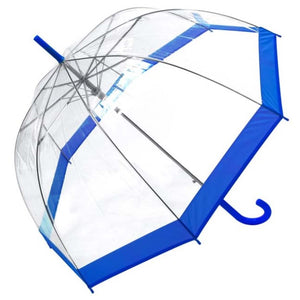 CLEAR DOME COLOUR TRIM UMBRELLA
Keep dry (yet stay stylish!) with this clear dome umbrella with coloured trim. Which colour will you choose?
Great for dog-walking and those Autumn/ Winter danders in the park. Also fantastic for football Mums who want to see the match whilst keeping their hair in tact!
Automatic opening. Dome shape covers head and shoulders, and has a canopy of 85cm when fully open. Colour-matched crook handle.
A wonderful gift paired with a co-ordinating scarf or handbag. 
*** POSTAGE ON THIS ITEM WILL BE MORE THAN STANDARD UK DELIVERY - PLEASE EMAIL ME (MEL@MELANIEBOND.CO.UK) TO GET A QUOTE OR ARRANGE COLLECTION/ DELIVERY***